In February 2023 I made Sprout for Air Giants. Sprout is a 2.8m tall inflatable robot that is currently being exhibited in the London Science Gallery as part of the AI Exhibition.
"Sprout, a soft, huggable robot made almost entirely of fabric and inspired by nature. The robot will respond to your movements and closeness, changing colour and moving in its own way. 

Through its interactions with visitors to the exhibition, Sprout is learning how we humans use our personal space. The data it collects will help inform researchers about how humans use space as a form of non-verbal communication, facilitating more effective communication between humans and robots ."
Soft robotics are great for exploring human to robot interaction, because they can be strong enough to be useful, but not strong enough to risk injuring people! It was a lot of fun to work on this project with the Air Giants, and great to get back to designing and working in fabric.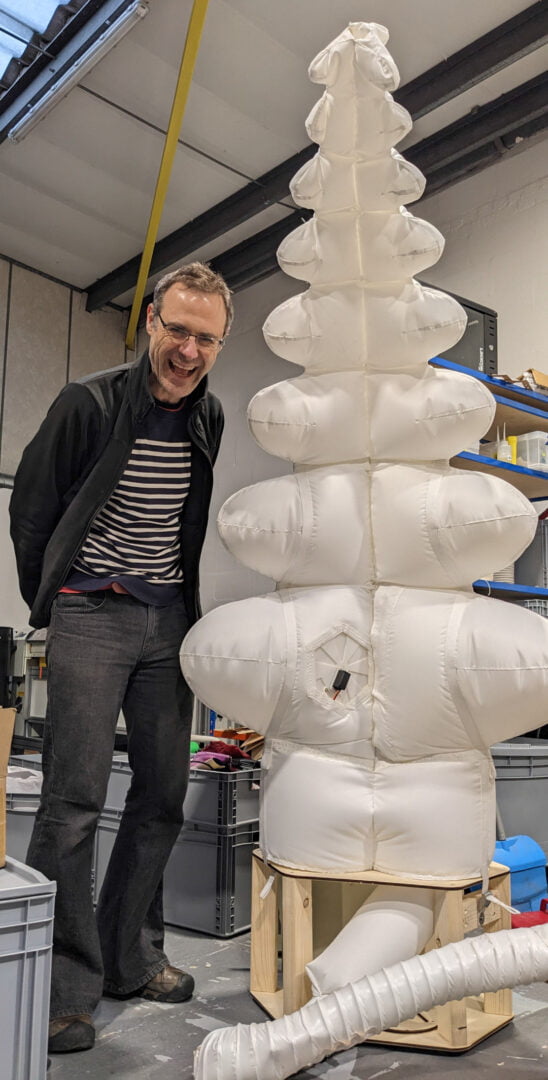 I'm trying to keep a straight face while Richard cracked a joke during the inflation testing during the construction of Sprout.